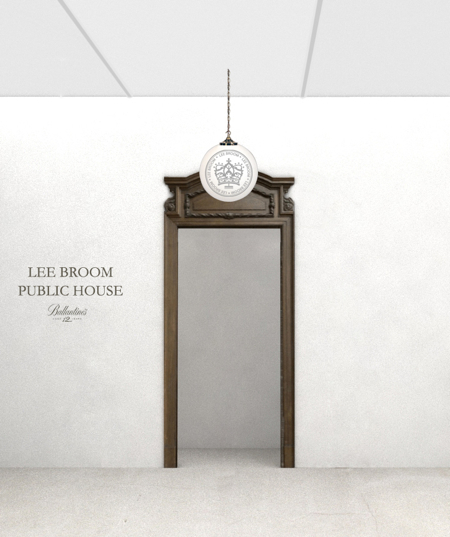 08 February 2012
I am delighted to announce details of the launch of my very first solo exhibition in Milan during the Salone del Mobile this April. The exhibition is called 'Public House' and will showcase all my favorite pieces I have designed for myself and other brands over the past 5 years. There will also be a few new editions to existing pieces as well as a brand new light fitting which will also launch at the show.
As well as this I will be debuting a new collaboration with renowned international Scotch whisky, Ballantine's 12 Year Old. I have designed an exclusive bottle and serving ritual for the brand, influenced by vintage crystal whisky decanters with a very modern twist to be exclusively launched at the exhibition.
As this is my first solo show in Milan, I wanted to showcase all of this work in a quintessentially British environment, so what better way than create my very own Public House! We will be literally be transporting remnants from an old London Boozer to Milan creating an experience which visitors to the show could usually only experience in the UK. And although we wont be pulling pints, the atmosphere will certainly be there.
Hope to see you all there in April!
For more details on dates and for press enquiries please go to http://leebroom.com/contact-us/